Regular price
$363.00 USD
Regular price
$545.00 USD
Sale price
$363.00 USD
Unit price
per
Sale
Sold out
High Performance Stand Alone Plate Level IV protection. 
Perfect for anyone facing serious threats. Whether you are a special tactic officer, military contractor, or otherwise find yourself facing multiple threats from high-power firearms nothing beats the protection provided by ceramic plates. We have made it our mission to provide the best ceramics available.  
INCLUDES
Two plates Level IV (10"x12") Shooters Cut
ATTANTION PLEASE NOTE: The purchase and possession of this armored product may be subject to various Provincial and Federal Laws within Canada – depending on your Province or Territory of residence, you may be asked for additional information before we can ship this product.
FEATURES

Tested to NIJ standards of level IV protection
The Level IV Ceramic Plate offers a high level of ballistic protection. It will defeat multiple hits from the most common handguns and small arms up to 30.06 M2AP

30% lighter than the same size AR500 steel plates

Materials: UMHWPE, Ceramic, Alumina (Al2O3)

Multi hit capable, advanced construction technique allows panel to maintain its integrity after being shot multiple times.

Single curve shooters cut when shouldering the weapon

Size: 10" x 12"(250x300x22 mm)  Shooter Cut

Weight of two Plates: 12.5lbs (5.5 kg)
All Armor products are considered final sale. The 5-year warranty covers defects exclusively and does not constitute an exchange policy.
SHIPPING

All Armor is the final sale. However, our nylon products come with a lifetime warranty. If you're not completely satisfied or the item doesn't meet your needs, we're happy to offer a refund or exchange.
RETURN & EXCHANGE

CANADA SHIPPING - STANDARD $15

US SHIPPING - STANDARD $25

WORLDWIDE SHIPPING - STANDARD from $30

ESTIMATED DELIVERY TIMES:

Within Canada: 5-10 Business Days

International: 15-20 Business Days

Shipping

Currently, MW Inc. ships products to destinations in the United States and U.S. territories, which include Alaska, Hawaii, Puerto Rico, Guam, and the US Virgin Islands. We also extend our shipping services to Canada and Mexico, excluding other international locations. The responsibility for the merchandise's loss and ownership transfers to you upon delivery to the shipping carrier.

International Shipping

International orders may be subject to customs duties and import fees upon arrival at the destination. These charges fall under the recipient's responsibility and vary across countries. For specific details, kindly consult your local customs office.

Shipping regulations differ from country to country. It is your obligation to verify with your local Customs office whether the products you intend to ship are permitted in the destination country. MW Inc. will not be held liable for any direct, indirect, punitive, or consequential damages arising from improper international shipping practices.

Returns

If you find yourself less than 100% satisfied within the initial 30 days of receiving your product, please inform us, and we'll do our utmost to address the matter promptly.

We are proud to offer a hassle-free return/exchange policy!

Should you have any inquiries, don't hesitate to reach out to us at team@mwarmor.com
Share
View full details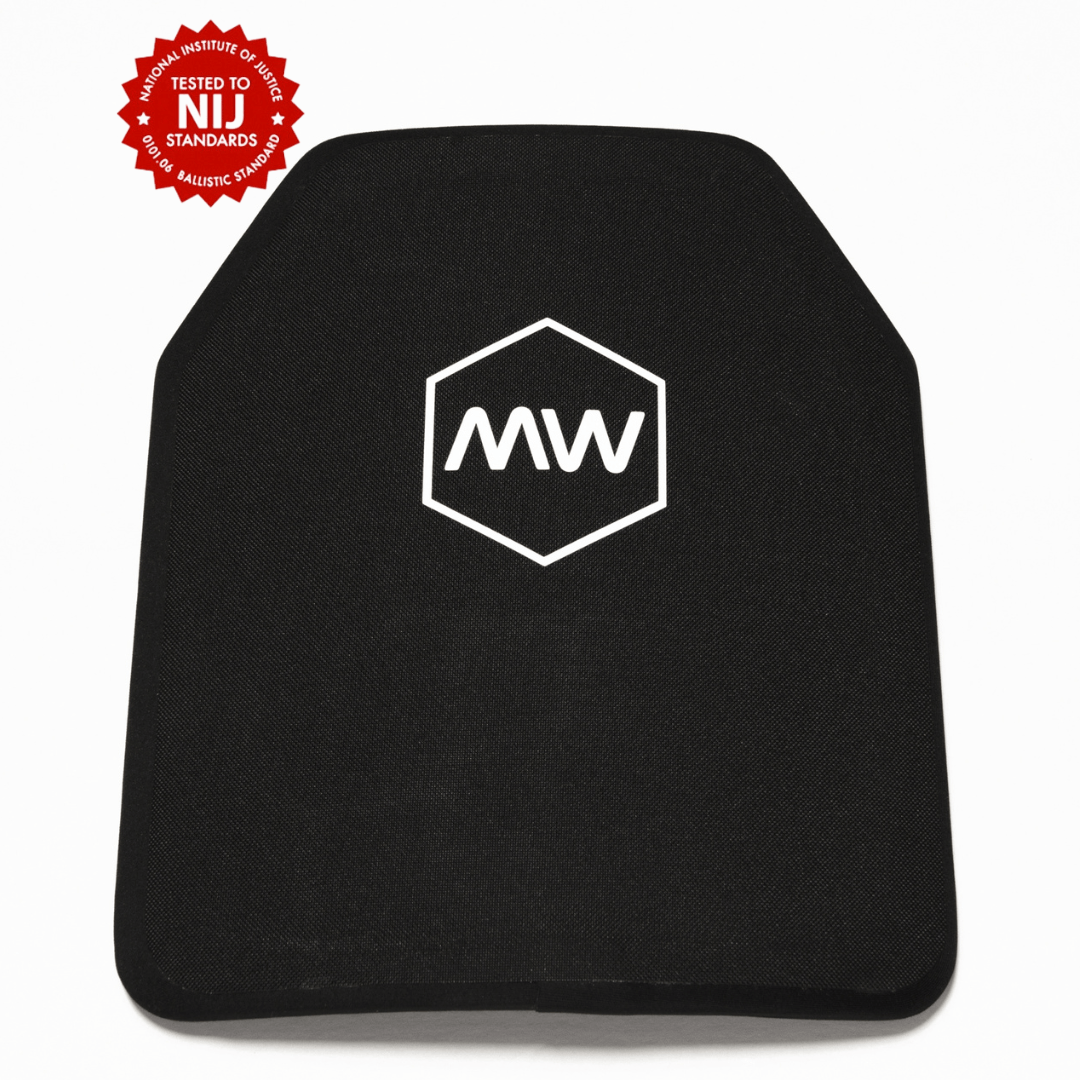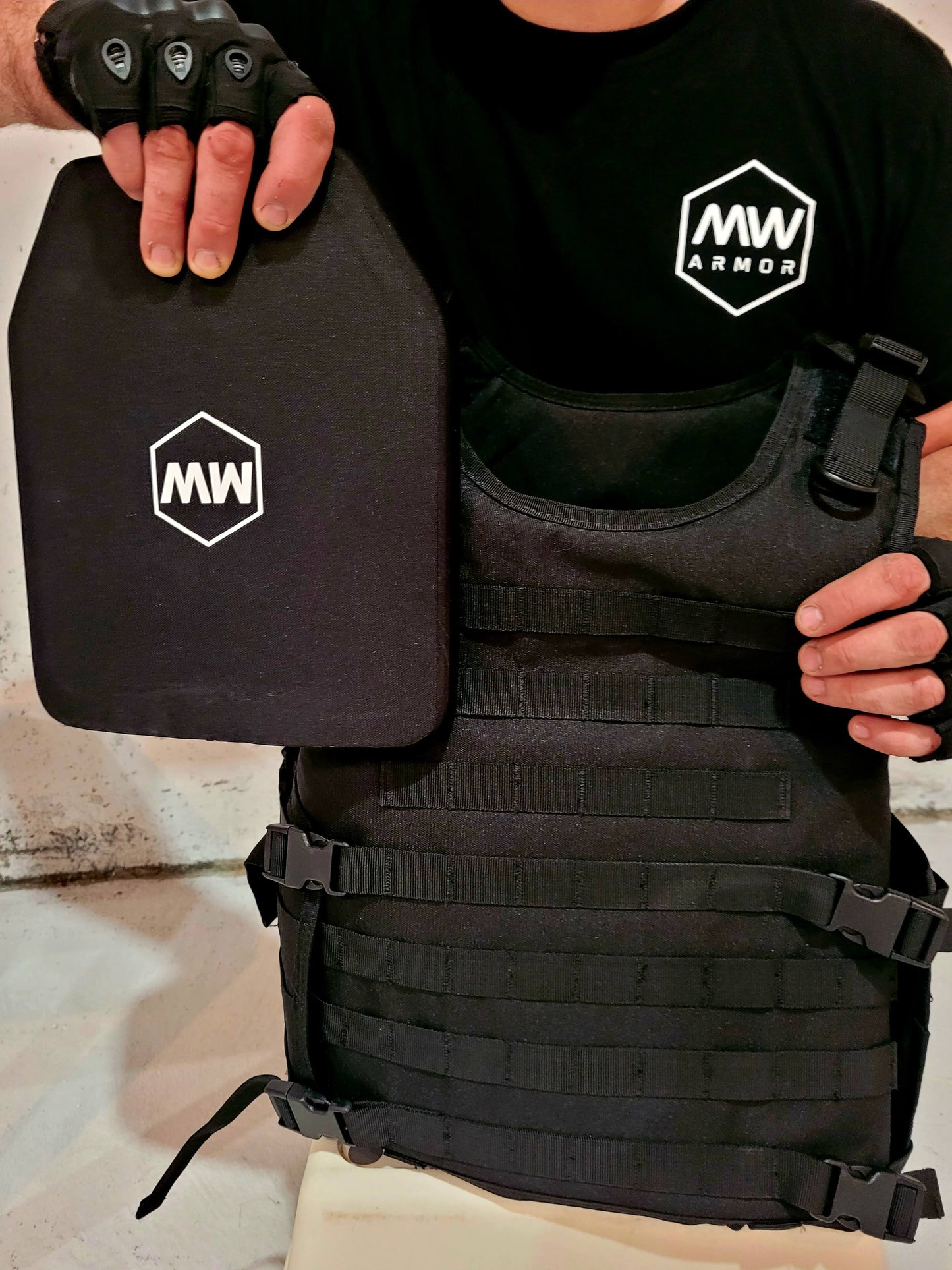 Excellent Shopping Experience
Solid product with great protection. Perfectly fits in my Wosport Plate Carrier. Suitable for training, combat mission, and security assignment.
Grate product
I bought it on sale , so the price was grate..! And it dose what it supposed to do. Grate product
Tnx MW armor
Stop larping around and just get these ones.
The larger market has vast differences in options but not many in Canada. For a level IV plate I can't argue with the value and quality this product obviously is. I'm just an average citizen so to speak and these plates are above my expectation. Observed quality is high, carrier fitment is good. Recommended.
Level IV plates
Very happy with my order. MW Armor responded to my questions within the same day. Had my plates within a few days if ordering them. Professional company.